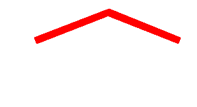 Manufacturer & Exporter of home furnishing items based in City of Weavers- Panipat. Ranging from Carpets, Shaggy Carpet, Decorative Carpets,Hand Tufted Carpets,etc.



Welcome to Devico International !
Devico International At a Glance
Welcome to a world of home furnishing choices to express your personal style. Devico International founded in the year 1980, to provide a variety of home furnishing items at best prices to the many people, not just a few. Through passing years, the company has grown manifolds by effectively and efficiently serving the home furnishing needs of clients situated globally.

Today, we are a trusted manufacturer, supplier & exporter of home furnishing items based in Textile Capital of India - Panipat. Ranging from Shuttle Less Jacquard Rugs, Decorative Carpets, Hand Tufted Carpets, Woven Fabric, Tapestry Rugs, Chenille Upholstery, Fabrics, Jacquard Bedcover, Cushions, Placemats, you can find a plethora of furnishing options; giving you an opportunity to exercise judgment in colors- from vibrant combinations to soothing hues, designs- from latest to the traditional ones and patterns- from prints to solids. Plus, you can change the look whenever you want- it will not cost you a fortune.

Our team of 35 employees including designers, craftsmen, quality experts, and customer support work hard to provide our clients the best value products like Decorative Carpets, Hand Tufted Carpets, etc. All are passionate, dedicated and committed to serving as many markets and people as they can. Working with Devico puts a wealth of experience at your fingertips to help you select the furnishing product that fits your requirements.


Unique Furnishing Solutions

We offer a wide range of Furnishing Items, including:

Shuttle Less Jacquard Rugs
Tapestry Rugs
Chenille Upholstery
Jacquard Fabrics
Jacquard Bedcover
Cushions
Jacquard Place Mats
Why Devico?
Our strong market tend understanding is why our clients throughout the world continue to rely on our trusted expertise to create furnishing items that fit their premises, brilliantly.

DEVICO INTERNATIONAL
6Mile Stone, Towords Delhi, Opp. Ch. Devilal Memorial College Of Girls, Village Shiwah, G.T. Road, Panipat - 132103, Haryana, India
Phone :2575757
Mr. Arush Arora
Mobile :08045800195
Mr. Shubham Arora
Mobile :08045800195